Celtic Spirits at Merkenstein, Arena Lindenbrunn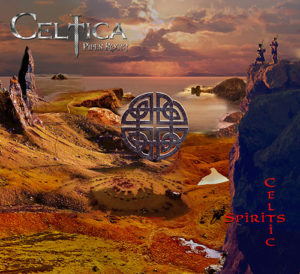 The night when Celtica fills the mystic arena with fire and life…
Exploring new paths in special times: Celtica turns the mystic arena at Lindabrunn into the breathtaking location for a unique streaming-show of a "Celtic Spirits"-concert! The high energetic music of the current album will be celebrated in this outstanding scenery, enhanced by a massive choir, additional drummers, Irish dancers and fire jugglers.  On June 26th 2021 you can enjoy this special performance with your friends at your favourite place. Due to several cameras filming from various angels, you are in the middle of the action, and perfect sight and sound is always guaranteed. After the live premiere you can watch the show during a whole week as many times as you want to.
In this project, Celtica falls back on the experience of over 550 performances, from Alaska to Hawaii, from Wacken to South Spain, from the Canary Islands to India. For every single tune a special performance has been created over the last weeks and months. Mystic torches on the bagpipes and burning drum sticks beating mighty kettledrums create an iconic atmosphere which inflames the powerful symphonic Celtic rock. Influences of Irish folk, symphonic metal and even classical music blend with Celtic music, full of lust of life. The pent-up energy of endless months without concerts will explode at this performance into pure joy of playing.
Celtica fans all over the world can enjoy this unique experience together: During the performance you can send your applause and greetings as selfie videos directly to the musicians, and at the end it will be shown as your final round of applause! Those who have purchased a VIP-ticket will be able to witness the preparations, have a look behind the scenes and hang out with the artists at the after-party.
This virtual event is a must for any fan of masterly played bagpipes, medieval and Celtic music, as well as for rock fans who love the extraordinary, and simply for anybody who enjoys energetic, optimistic music! And with every ticket you even support the band directly in these tough times….
Premiere on June 26th 2021, 9pm CET