Gallery: Characters of "Full Steam Ahead!"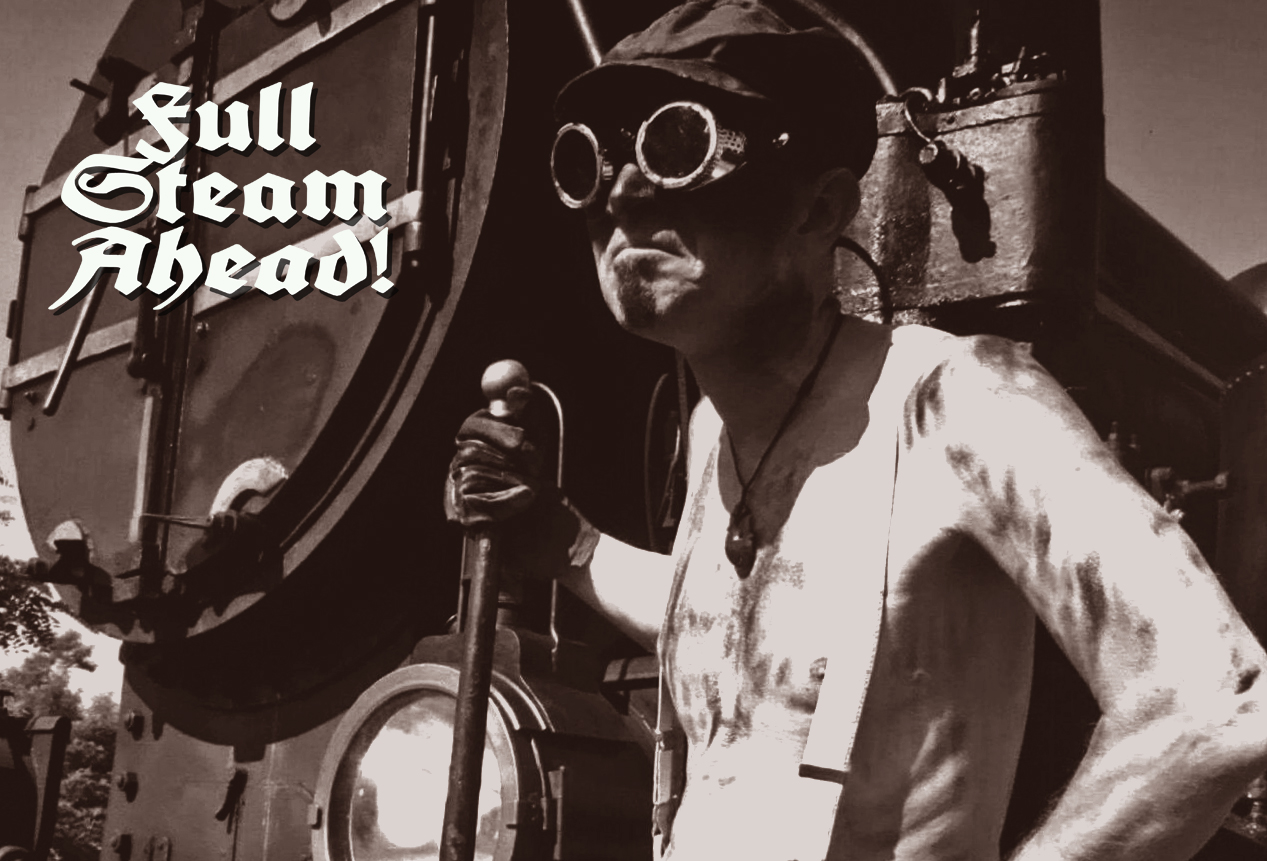 Here are still pictures of the main characters of the upcoming Video "Full Steam Ahead!"; We proudly introduce to you Baron Benz von Duncanstein, Janastacia Romanov, Dr. Katz van Mair, Dr. Gabuse, an Anarchist, an Assasin, bandits and amazing victim -among several others…
"Full Steam Ahead!": Video release on Sept. 23rd
A shot of Making of Full Steam Ahead! The first edited parts are very promising, but still it is a lot of work to get the final version. September 23rd is scheduled as the official release date.
New official Band Pictures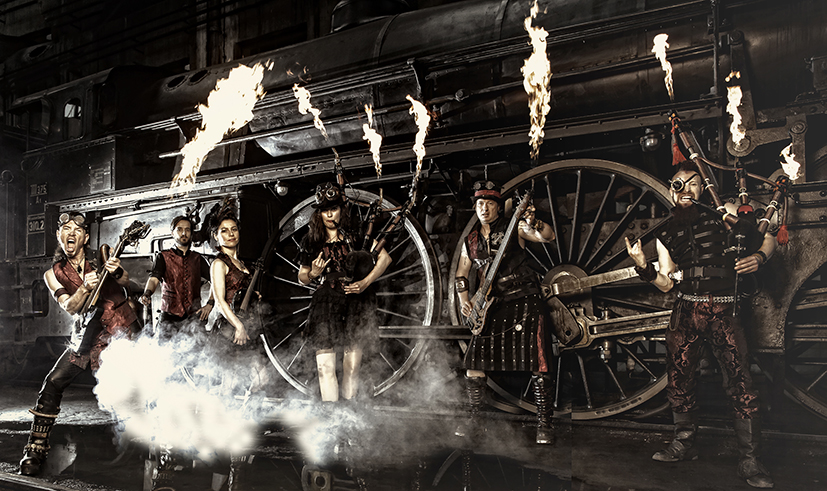 Here are our brand new official band pictures! Kambis Mahdavian alias Cumbus took awesome pictures of Celtica at the Train museum at Srasshof, Austria. He captured the atmosphere perfectly, reflecting the Steampunk influences of the new album "Steamphonia". At the same location the 1st Celtica-video was shot that is not just a live video but has a serious plot! In a few days we will post here –and only here and for the 1st time!- some pictures of the video shoot and more details…!    
1st "Steamphonia"-live video online!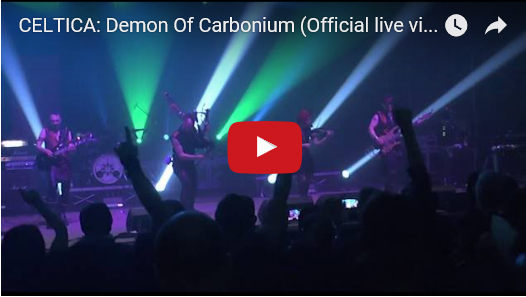 The 1st live video of a tune  from "Steamphonia", shot at live performances of Steamphonia at Gods of Folk at Casalromano, Italy, and at Keltic Festival Hagen, Germany; Some additional Scenes were shot at Ocean Shores, Washington/ USA.
Full Steam Ahead: 1st Celtica-Video with a plot!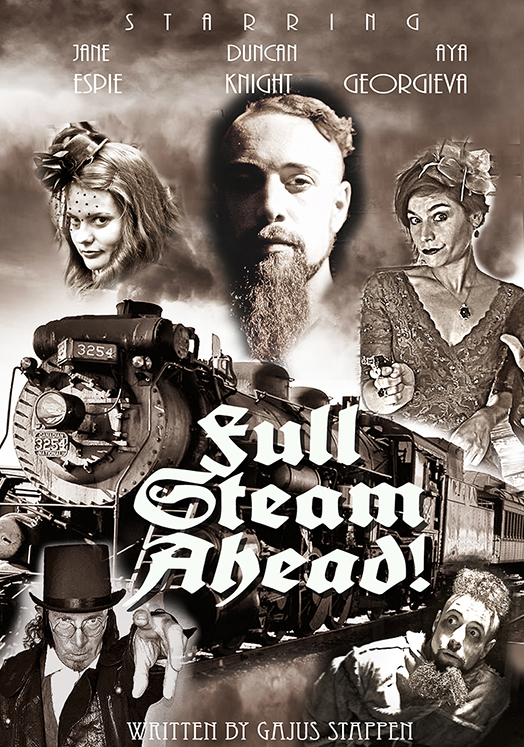 Here is the poster for our 1st "not live-video"! This time we spent lots of creativity,energy and fun shooting a video full of adventure, suspens and drama. We played 29 characters in vintage black and white/ silent-movie style and enjoyed being "The last Zar´s daughter", the mad "Baron Benz von Duncanstein" or the hypnotic "Dr Gabuse"…An original, gigantic steam engine is essential part of this movie -well: video. Soon more details…
Steamphonia-Shirts available!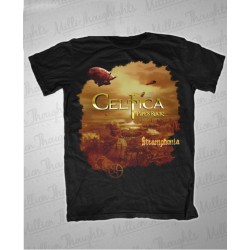 We are very glad that we can offer our new t-shirts right in time with the new CD "Steamphonia"! It shows the CD-cover in colour on black background. We have regular t-shirts (S-XXXL), girlies (S-XL) and women´s tanks (S-L). Please order at www.celticarocks.com/ shop Available in the USA in fall 2016…  
"Steamphonia" available NOW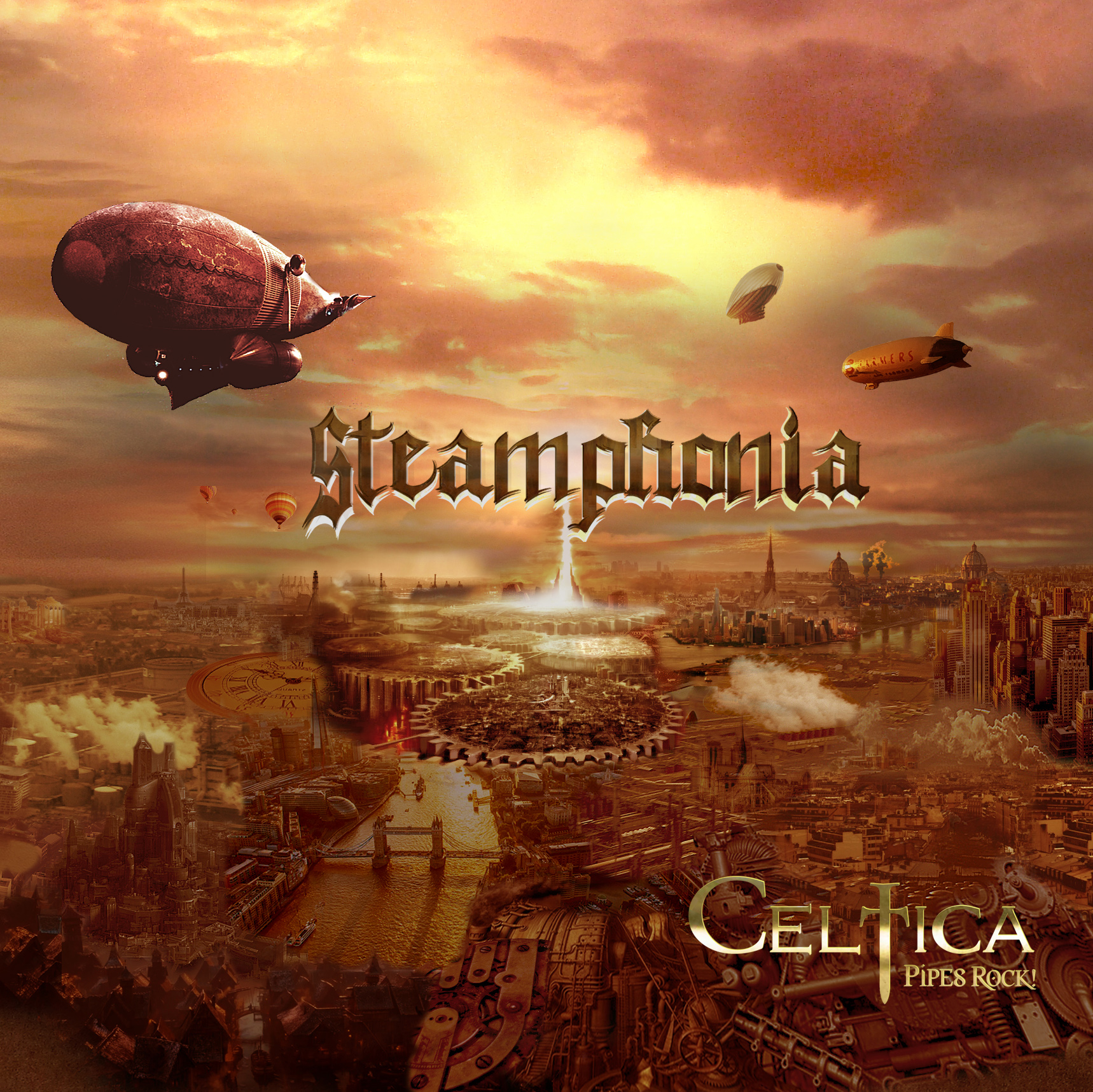 The brand new Celtica album Steamphona is available! It is not only our longest (playing time: 1h01!) but also by far best CD. From the first layouts till the final CD it took 1 ½ years of blood, sweat and tears (well, to be honest, it was more sweat, coffee and beer…) to produce a truly outstanding album, our master piece…You can listen to sound samples of all pieces on our website at "Releases". Order now in our web-shop!
NEW WEBSITE ONLINE

After 6 years of touring all over Europe and North America, from Florida to Alaska, after shows and video shootings in New York City and Hawaii, after 3 albums and over 1,3 million views on YouTube (counting the official videos only), it is time for changes, and it starts with the website. A new design and technically meeting all requirements of the various internet devices it reflects the wind of change and convinces by great look and high functionality.   Obvious are the influences from Gothic and Steampunk which you will find as well on the new album "Steamphonia" (release mid-May) as at the new live-show.