Steamphonia availabe on May 30th!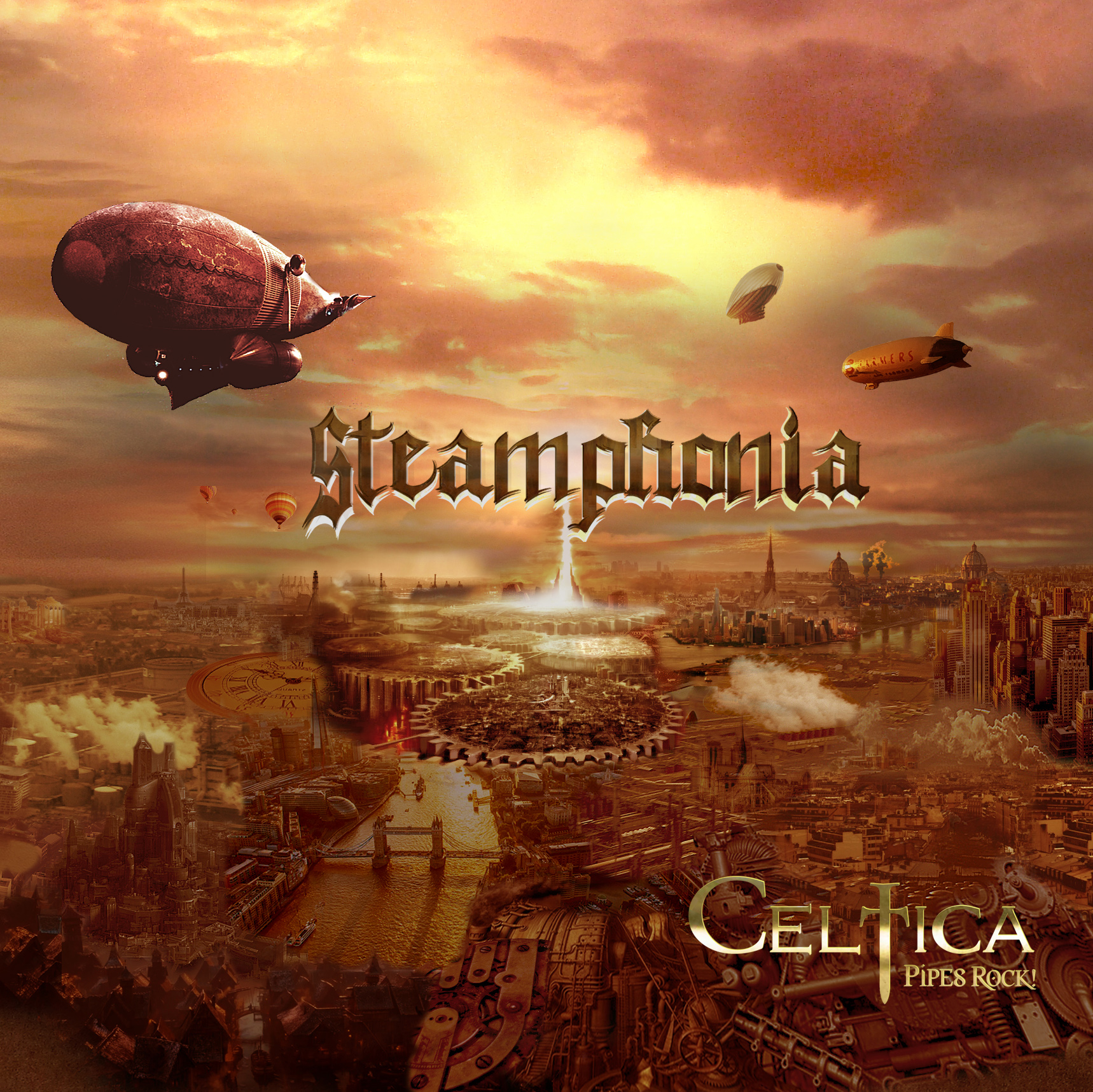 The brand new Celtica album Steamphona will be available on May 30th! It is not only our longest (playing time: 1h01!) but also by far best CD. From the first layouts till the final CD it took 1 ½ years of blood, sweat and tears (well, to be honest, it was more sweat, coffee and beer…) to produce a truly outstanding album, our master piece…You can listen to sound samples of all pieces on our website at "Releases". Be the first to get it: pre-order now in our web-shop!
New Website Online

After 6 years of touring all over Europe and North America, from Florida to Alaska, after shows and video shootings in New York City and Hawaii, after 3 albums and over 1,3 million views on YouTube (counting the official videos only), it is time for changes, and it starts with the website. A new design and technically meeting all requirements of the various internet devices it reflects the wind of change and convinces by great look and high functionality.   Obvious are the influences from Gothic and Steampunk which you will find as well on the new album "Steamphonia" (release mid-May) as at the new live-show.
Steamphonia

Steamphonia, the upcoming 4th album, takes the listener across time to the Victorian age. A magic moment when aristocratic elegance meets daring visionary passion, the steam engine promises to become the modern gate to Utopia, and  here, as a scientist, you are also adventurer and romanticist. Celtica transforms this fantastic epoch into music distilled from Gothic, Steampunk, and Metal styles to break all the traditional limits of the Great Highland Bagpipe, and creates a totally new musical context for this majestic instrument. The symphonic, powerful rock-sound is the main difference to the previous albums. It  features also exclusively original compositions. The guitars are tuned down, there are a lot of double bass-drum parts, and even classical choirs widen the sound extremely. Gajus Stappen, producer and composer of most of the tunes, explains the band's motivation: "In some way the sound of the Great Highland Bagpipe reminds me of an Aria by an opera singer or a powerful church organ. I always wanted to emphasize this dramatic aspect with a symphonic arrangement. Our performance at Wacken Open Air (the world's biggest Metal festival) has encouraged us to go in this direction".